INDOOR AIR QUALITY
Is the quality of air you breathe in your home important to you? Do you suffer from allergies? Tommy Garner's Certified Healthy Air Expert is here to assist you. We offer a complete line of equipment to help improve your indoor air quality. Call today to schedule an appointment at 757-930-0000.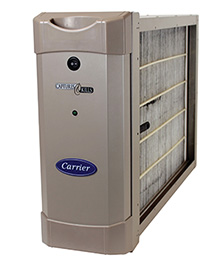 If you've been holding your breath for cleaner air, the wait is over. Air purifier systems trap and kill bacteria, viruses, mold spores, allergens and other pollutants in the conditioned air—and keep them out of the air your family breathes.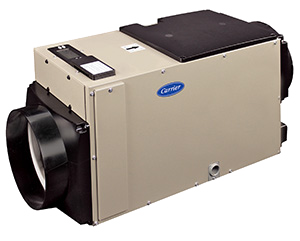 Managing indoor humidity is important to creating a comfortable, healthy indoor environment. Too much humidity can encourage mold growth and create a cozy home for dust mites and other pests to thrive. High humidity can make you and your wallet uncomfortable too because you'll tend to want the cooling temperature lower than you need for comfort so your system has to work harder to keep up.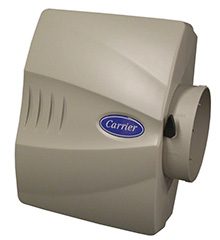 No one likes too much humidity. But too little can be just as irritating, especially in winter. When humidity drops too low, you might notice sore throats, chapped lips, itchy skin and sinus problems. You also might notice dry wood in your furniture—which can lead to long-term damage.
To help, we offer a variety of products designed to keep your home at a comfortable humidity—and everyone in it feeling great. For example, our steam humidifier is great when a high degree of humidity control is desired, or you could choose a fan-powered or bypass humidifier. All work in tandem with your furnace or fan coil and operate quietly with little energy use to make your home more comfortable. Your hair and clothes will also be happy to know that humidifiers even reduce static electricity.
"As usual your technician was on time and provided me with great service. He was able to quickly identify the problem and get the system up and running in no time. Once again thank you for your company's integrity and professionalism."

"The technician was very professional, thorough, and helpful. You all truly exemplify high quality customer service."

"I couldn't be more pleased with the service I received and will recommend your company to everyone I know. The technician represented your company in a courteous and professional manner."

"From the first man that came out to evaluate our situation to the finished job, we cannot say enough good things about the courteous and efficient manner in which they all conducted themselves. We will be sure to pass your good name on to friends and neighbors."

"Your employees did outstanding work and are truly outstanding representatives for Tommy Garner A/C."

"Tommy Garner Air Conditioning & Heating has been the HVAC contractor at the Virginia Living Museum since 2012. The equipment they service is essential to life support. I never have to worry about response time – day or night, weekend or week day.The staff at Tommy Garner have proven themselves to be knowledgeable professionals who instill complete confidence. The commercial side of the Tommy Garner organization has proven to be a great asset to the live collection at the museum. As a Facility Director, I have worked with a variety of HVAC contractors over the years and I can say with absolute confidence that Tommy Air Conditioning & Heating has the best commercial engineering staff and professional technicians I have had the pleasure to meet."